Special Edition Alumni Book Club (Session #1)
Special Edition 2021 Alumni Book Club
We will be reading Sermon on the Mount: A Beginner's Guide to the Kingdom of Heaven by Dr. Amy-Jill Levine. Our discussion facilitator will be Helene Paharik '87. Please see the below information to learn more about Helene.
Session 1: Tuesday, October 19 from 7-9pm, please read the Introduction and Chapter 1 (The Beatitudes)


Session 2: Tuesday, October 26 from 7-9pm, please read the Chapter 5 (Finding Your Treasure) and Chapter 6 (Living into the Kingdom)
To ensure an enjoyable experience for all participants, please plan to attend both sessions.
While there is no cost to participate, members must acquire a copy of the book. Registration is limited to 30 participants, so please sign up here by Friday, October 15.
A Zoom link and the discussion questions will be provided following registration.
Alumni Book Club members are responsible for following the Book Club Etiquette.


About the Book
The Sermon on the Mount, Matthew 5-7, contains some of Jesus's most profound and most memorable teachings. What might these teachings have meant to his disciples, and to the others who first heard them? How do they enhance our reading of the rest of the Gospel of Matthew, and how do they speak across the centuries to listeners today? How, if we pay careful attention to his words, does Jesus provide us a road map to living as God would have us live?
In Sermon on the Mount: A Beginner's Guide to the Kingdom of Heaven, Dr. Amy-Jill Levine introduces the major topics in the Sermon on the Mount, explains historical and theological contexts, and shows how the words of Jesus echo his Jewish tradition and speak forward to reach hearts and minds today.

More on the Featured Facilitator: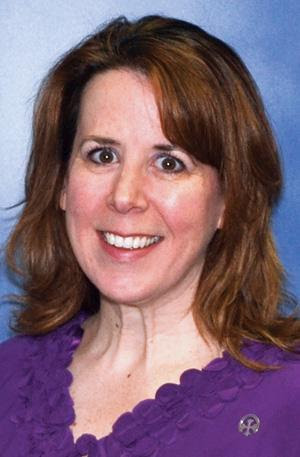 A 1987 graduate of Seton Hill University, Helene Paharik is an adjunct professor of Theology at Saint Vincent College and Seminary and is currently completing her Doctoral dissertation in dogmatic theology at Fribourg University in Switzerland. She has taught undergraduate and graduate courses on Sacred Scripture, Ecclesiology, Pastoral Ministry, and Spirituality.
Helene has served the Church as the Associate General Secretary of the Diocese of Pittsburgh; the Director of the Department for Human Life and Dignity of the Diocese of Pittsburgh; Pastoral Associate and Director of Campus Ministry in the Diocese of Greensburg; and more recently as consultant to several dioceses and parishes.
She has published numerous articles on parish life and is a frequent speaker in the region. She has addressed audiences nationally and internationally on topics related to theology and biblical studies. Her extensive knowledge of the Holy Land, Catholic biblical interpretation, and interfaith dialogue uniquely qualify her to speak on The Sermon on the Mount by Amy Jill Levine.
Helene served as Campus Minister at Seton Hill from 1992-1998 and was a 2012 recipient of the Seton Hill University Distinguished Alumni Award for Leadership. She and her husband Dr. James Paharik have four adult children and live in Ligonier, Pennsylvania.